The Department for Work and Pensions' forthcoming Green Paper on health and disability is expected to be published imminently. This briefing seeks to give a concise overview of the following questions:
• What is the background and policy context for the Green Paper?
• Why has its publication been delayed?
• What details do we have on what it will cover?
• What have key stakeholders in the sector been calling for?
• What will the consultation process look like?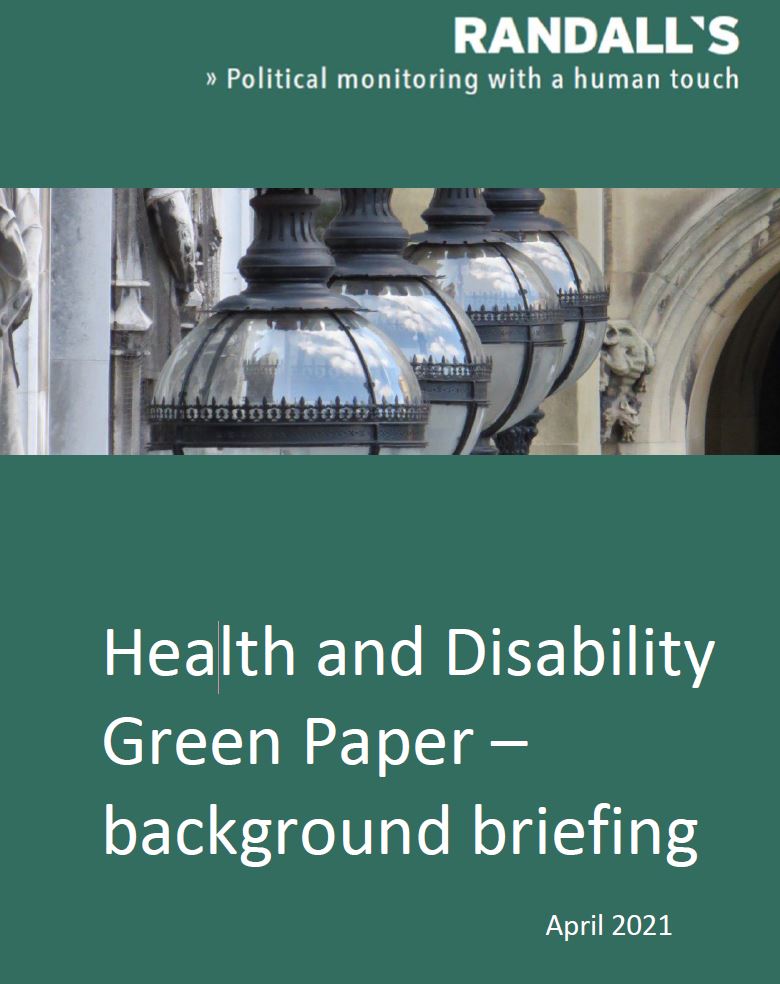 Disability & Health Green Paper